Women Around Town, November 2023
 After a two-year and approximately $70 million renovation, The National Museum of Women in the Arts in Washington D.C. reopened a couple of weeks ago. At the time it first opened in 1987, it was the first museum dedicated to art by women making a significant impact over the years. The new galleries and expanded exhibition space allow even more of their extensive and growing collection to be on view.  For a sneak peek, watch this video.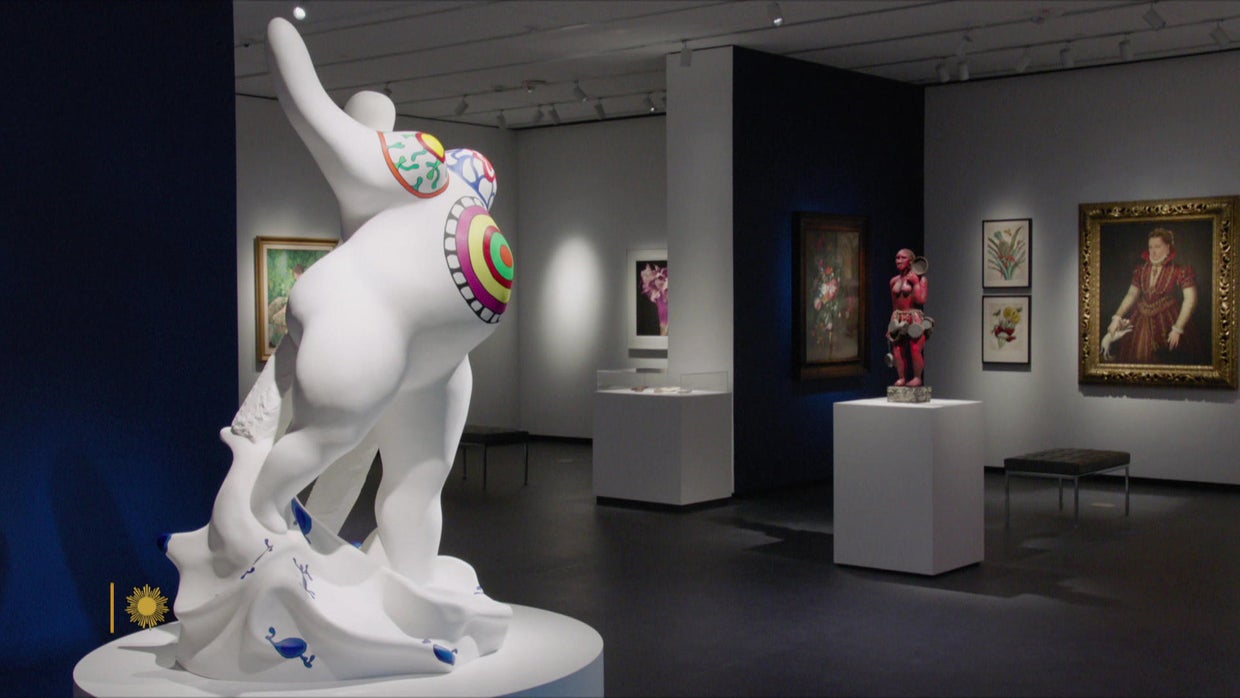 I recently had the privilege of visiting New York City and the Hudson Valley. Of course, museum visits were the highlight. I began with a visit to the Metropolitan Museum of Art to view the exquisite Manet/Degas exhibit (from the Musee d'Orsay in Paris). This exhibit was so meticulously curated, demonstrating the relationship of these two artists with Degas being a true admirer of Manet. I particularly enjoyed being up close to so many paintings I have studied over the years as it appears because of a sophisticated security system, we were allowed to view them very closely which was a treat. I suggest visiting the Met website to witness a wonderful overview of this landmark exhibition.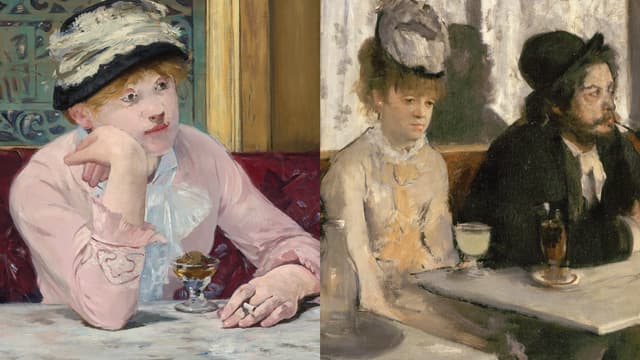 Also at the Met was Vertigo of Color: Matisse, Derain and the Origins of Fauvism. I also enjoyed the exquisite portraits by Gustav Klimt at the Neue Galerie along with Max Beckmann: The Formative Years 1914-25.
A final highlight was a visit to the New Museum to see the expansive survey, Judy Chicago: Herstory. The exhibit spans Chicago's sixty-year career to encompass the full breadth of the artist's contributions across painting, sculpture, installation, drawing, textiles, photography, stained glass, needlework, and printmaking. Expanding the boundaries of a traditional museum survey, the exhibition places six decades of Chicago's work in dialogue with work by other women across centuries in a unique Fourth Floor installation. Entitled "The City of Ladies." This exhibition-within-the-exhibition features artworks and archival materials from over eighty artists, writers, and thinkers, including Simone de Beauvoir, Hildegard of Bingen, Artemisia Gentileschi, Zora Neale Hurston, Frida Kahlo, Hilma af Klint, Dora Maar, Virginia Woolf, and many others.
IN THE GALLERIES
Hauser and Wirth, West Hollywood presents Westword Ho!, an exhibition of work by Canadian-born artist Allison Katz. Katz's deeply personal work addresses the ways in which aesthetic practices link and absorb biography, art history, information systems and commodity culture. The exhibition will feature a selection of new paintings Katz completed during her recent residency in Somerset, alongside site-specific responses to the gallery's 1930's Spanish Colonial Revival building.  November 4, 2023  thru  January 5, 2024.
Barbara T. Smith: Proof is the current exhibition at ICA. This exhibition features many of Smith's most significant works, presented chronologically beginning in 1965 with early paintings, drawings, and assemblages. Smith was one of the first artists to use a Xerox machine, which she deployed as a tool to make art about her life, often using her own body as object, subject, concept, and medium. She would continue to employ new technologies to make art throughout her career including fiberglass resin, soundwaves, television, artificial intelligence, video-phone, and digital imaging. Thru January 14, 2024.
The wonderful  and highly skilled Ruth Weisberg is the subject of a new exhibition entitled Ruth Weisberg: Touchstones at Jack Rutberg Fine Art. Weisberg's paintings, drawings and original prints reveal Weisberg's decades-long reflections on personal history and the convergence of cultural experience and art history. Her work reveals the re-imagining of past masters such as William Blake, Titian, Veronese, Cagnacci, Corot, and Giacometti. Thru December 23.
Craig Krull Gallery presents Phranc: The Butch Closet.  This survey of Phranc's career, The Butch Closet, will include a number of new painted paper sculptures that reference the clothing and significant objects that track her evolution from a young girl to an old butch, such as colorful, little girl dresses and black leather combat boots. The exhibition will also include an archive room highlighting posters, record albums and other ephemera from her music career and an installation that re-creates her studio, documenting the many facets of her artistic process.   Artist Talk & Performance: Saturday, November 4, 3:00 pm. Thru December 2, 2023
IN THE MUSEUMS
The USC Fisher Museum's current exhibition is Kara Walker: Cut to the Quick, From the Collections of Jordan D. Schnitzer Family Foundation. This exhibition offers a broad overview of Walker's career through more than 80 works featuring prints, paintings, film, sculpture, and cut-paper silhouettes from almost every stage of the artist's thirty-year career. Thru December 9, 2023.
 Made in L.A. 2023: Acts of Living is the biennial exhibition at the UCLA Hammer Msueum. The exhibit highlights the practices of artists working throughout the greater Los Angeles area. These practices embrace the value of craft, materiality, performance, and collectivity. The biennial situates art as an expanded field of culture that is entangled with everyday life; community networks; queer affect; and indigenous and diasporic histories. "Made in L.A. 2023: Acts of Living takes its title from a quote by the renowned Los Angeles artist Noah Purifoy, which is inscribed on a plaque at the Watts Towers: 'One does not have to be a visual artist to utilize creative potential. Creativity can be an act of living, a way of life, and a formula for doing the right thing.' The history of Watts Towers—built by Simon Rodia over the course of 33 years and then preserved by the local South L.A. community, including Purifoy, to become a hub for arts education—embodies this ethos and offers a salient metaphor for this biennial." (Hammer). The full list of participants are: Marcel Alcalá, Michael Alvarez, AMBOS: Art Made Between Opposite Sides, Jackie Amézquita, Teresa Baker, Luis Bermudez, Sula Bermúdez-Silverman, Jibz Cameron, Melissa Cody, Emmanuel Louisnord Desir, Victor Estrada, Nancy Evans, Pippa Garner, Ishi Glinsky, Vincent Enrique Hernandez, Dan Herschlein, Jessie Homer French, Akinsanya Kambon, Kyle Kilty, Young Joon Kwak, Kang Seung Lee, Tidawhitney Lek, Los Angeles Contemporary Archive (LACA), Maria Maea, Erica Mahinay, Mas Exitos, Dominique Moody, Paige Jiyoung Moon, Esteban Ramón Pérez, Page Person, Roksana Pirouzmand, Ryan Preciado, Devin Reynolds, Miller Robinson, Guadalupe Rosales, Christopher Suarez, Joey Terrill, Chiffon Thomas, Teresa Tolliver. Thru December 31, 2023.
The current exhibit at LACMA is Woven Histories: Textiles and Modern Abstraction foregrounds a robust if over-looked strand in art history's modernist narratives by tracing how, when, and why abstract art intersected with woven textiles (and such pre-loom technologies as basketry, knotting, and netting) over the past century. In short, the relationship between abstract art and woven textiles can best be described as co-constitutive, and their histories as interdependent. With over 150 works by an international and transhistorical roster of artists, this exhibition reveals how shifting relations among abstract art, fashion, design, and craft shaped recurrent aesthetic, cultural, and socio-political forces, as they, in turn, were impacted by modernist art forms. Featuring over 150 works, the exhibition assembles a roster of transnational and intergenerational artists. Works by pioneering women artists from the historic avant-gardes are put into dialogue with those of contemporary creators: Anni Albers, Jeffrey Gibson, Hannah Hoch, Yvonne Koolmatrie, Ulrike Mueller, Liubov Popova, Sophie Taeuber-Arp, Rosemarie Trockel, Andrea Zittel, and others. Thru March 3, 2023.
Painting in the River of Angels: Judy Baca and The Great Wall  is also currently on view at LACMA. Here her mural is expanded into the 21st century as she paints two sections with artists from SPARC. This exhibition presents murals from the 1960s depicting the Chicano Movement, Watts Renaissance, and archival materials that have never been exhibited.  After the completion of these sections they will be added to the existing wall. Thru June 6, 2024.
Sheila Metzner: From Life is the current photography exhibit at the Getty Center. Metzner known mostly for her late 20th c. images of fashion and still-life.  " Metzner's unique style blends aspects of Pictorialism and Modernism to forge an aesthetic that not only stands out in the history of photography, but became closely associated with the best of 1980s fashion, beauty, and decorative arts trends." (Getty) Thru February 18, 2024.
Craft Contemporary's current exhibitions all feature women artists. Carolyn Castaño: Cumanday- Beautiful Mountain Mountain is an ode to the tradition of landscape representation and the disappearing glaciers in Colombia. This new body of work from the Colombian American artist, Carolyn Castaño, blends her mixed media watercolor and hard-edge painting techniques with her study of colonialist 19th-century painted travelogues and map-making. The resulting artworks show layered landscape compositions of the impact of climate change on the Andean tropical glacier chains. By including printed fabrics and appliqués with tropical motifs, the artist links colonialism and its ongoing destructive effects on the environment due to resource exploitation and postindustrial manufacturing.
Linda Sibio – Economics of Suffering, Part IV is an interdisciplinary project that combines intensely intricate drawings, performance, and installation to explore devastating effects and emotional scarring caused by the ongoing worldwide financial crisis that peaked in the period from 2007-2010 and continues to affect 99 percent of the population. Los Angeles – Economics of Suffering: Part IV is the final installment in artist Linda Sibio's interdisciplinary series exploring the psychological effects of wealth disparity, extreme poverty, and class suppression within contemporary society. The exhibition includes a range of works: large paintings, multimedia installations and interactive works, and many of Sibio's ink drawings which embody the conceptual development of her ideas and document the system of "glyphs" Sibio has constructed to form her own, unique visual vocabulary. Having been diagnosed with schizophrenia at the age of eighteen, Sibio has developed her design process from research into the perceptions of the insane, a philosophy she has termed "The Insanity Principle."
Finally, is Chirk: Margaret Griffitth. Chirk is a site-specific installation based on the gates in front of the Chirk Castle, a late 13th century medieval fortress in Wales built to keep the Welsh under English rule. It consists of hand cut painted Tyvek, a synthetic paper often used in construction as a protective barrier. The actual wrought and cast iron gates were considered to be one of the finest achievements of baroque ironwork in the country. Thru January 7, 2024.