Women Around Town, August 2023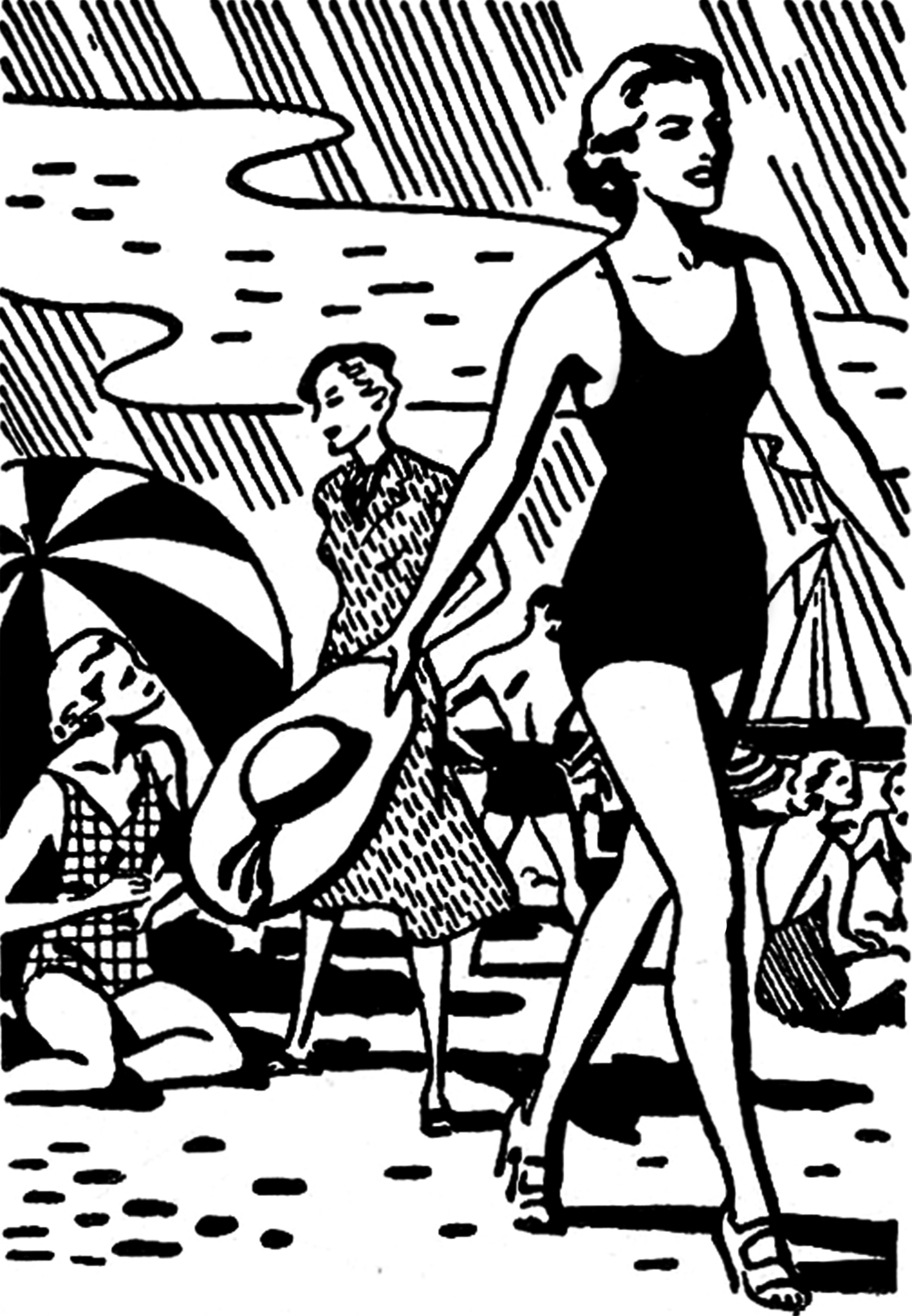 I want to begin by recommending the current exhibition at the San Diego Museum of Art: O'Keeffe and Moore.  I found this to be an outstanding exhibition in terms of its installation and curation. The exhibit is organized thematically, rather than chronologically, which allows for wonderful comparisons between these 2 iconic artists. There are over 100 sculptures and paintings included to help trace their artistic development.  While these artists worked on different continents, their careers and contributions to the artistic development of the 20th century reveal many parallels. At the heart of the exhibition is the recreation of both artists'  studios with their vast collections of found objects, such as skulls, bones, and shells. "Their investigations of the natural world  remain  invigorating and encourage us all to look at the natural forms that surround us in our daily lives." SDMA   Closing August 27, 2023.
IN THE GALLERIES
Track 16 Gallery presents The 36th Parallel curated by Beth Davila Waldman. These artists each gravitate towards ideas that have led Waldman as an artist for two decades. Carrying around Rebecca Solnit's A Field Guide to Getting Lost from studio to studio, residency to residency, the idea of embracing the unknown in order to find one's own space has resonated with her in both her curatorial and artistic practice. How do we translate what has been defined? Perhaps what has been defined equally allows us new points of departure. Leading with the idea of landscape, mapping, site and narratives, The 36th Parallel is an extension of her personal odyssey of the universal exchanges that occur on personal, political and social levels. a seven artist exhibit featuring Ellen Driscoll, Uma Rani Iyli, Liz Miller Kovacs, Katie Murken, Alex Nichols, Beth Davila Waldman and Minoosh Zomorodinia.
Opening Reception: Saturday, August 12th from 7-9pm; August 12 – September 9, 2023.
Suchitra Mattai: In the absence of power. In the presence of love is the current exhibit at Roberts Projects. "The show presents new mixed-media paintings, tapestries, and a soft-sculpture installation that evoke the artist's Indo-Caribbean heritage. Mattai's work engages with the subject and form of European pastoral landscapes and figuration as well as Indian miniature paintings. Linking craft-based processes, sumptuous weavings and traditional techniques, the artist portrays resolute brown heroines, replacing heroes and colonizers and reclaiming a patriarchal past. Mattai describes her process as one of "brown reclamation," reworking original images to tell new stories. Embroidery, needlepoint, beading and found objects insert women's handiwork into the traditional painterly landscapes. In other works, the heroic stories, figures, animals, patterns, and landscapes of Indian miniature paintings are reconfigured…" (Roberts). Thru August 26, 2023.
Did you know that The Municipal Art Gallery (Barnsdall Park) is the longest running institution in Los Angeles devoted solely to exhibiting art? Their annual COLA exhibition is currently on view. This year's featured artists are Patricia Fernández (sculpture, painting, ceramics, photography), Wakana Kimura (painting, drawing), Michael Massenburg (painting, photography, collage, mixed media), Duane Paul (photography, sculpture, mixed media), Elyse Pignolet (ceramics, painting, installation), and Kyungmi Shin (painting, photography, sculpture, installation). Thru September 16, 2023.
IN THE MUSEUMS
Two outstanding exhibits are currently on view at Craft Contemporary: Wayfinding and Black-Still. Black -Still  is a multi-sensory installation by the interdisciplinary practice enFOLD Collective. Wayfinding is the museum's 3rd  Clay Biennial.  The exhibition includes fourteen contemporary artists who harness clay's powerful physical and metaphorical properties to embody their ties to land and water, the two elements which together form clay. Exploring a range of themes including environmental degradation, plant cultivation, migration, and the artist's emotional bond to place, these artists' manipulation of clay becomes a personal system to comprehend and mark the complex interdependencies of humans, land, and water. Artists in the exhibition range from emerging to established and all live in California. They include Christina Margarita Erives, Ryan Flores, Paz G, Rowan Harrison, Lizette Hernández, David Hicks, lourdes jiménez-pulido, Courtney Mattison, Marianne McGrath, Sam Shoemaker, Charles Snowden, Joan Takayama-Ogawa, Connie Martin Trevino, and Amia Yokoyama. Thru September 10, 2023.
The UCLA Hammer presents Kara Walker: Selections from the Hammer Contemporary Collection. Acquired from the Hammer's 2008 presentation of her work, The Battle of Atlanta: Being the Narrative of a Negress in the Flames of Desire—A Reconstruction (1995) is a 12-foot painting in the round inspired by Walker's interest in the popular cycloramas of the late nineteenth century, immense painting installations that often depicted major historical events, particularly Civil War battles. Recasting the famous battle of 1864 using seventeen paper cutouts, Walker builds an intricate diorama using the silhouette to cast shadows on conventional thinking about race representation in the context of discrimination, exclusion, sexual desire, and love.  Thru September 3, 2023.
Alice Neel: Feels Like Home, is featured at the Orange County Museum of Art. This exhibit highlights the role of kinship, chosen family, and the importance of community within the work of Alice Neel (1900-1984), one of the foremost American figurative painters of the twentieth century. A curated selection of forty paintings, many pulled from the estate's collection, focuses on Neel's honest, intimate paintings of her home, children, animals, and expanded family. Thru October 22, 2023.
I continue to  highly recommend the current exhibit at LACMA, Women Defining Women in Contemporary Art of the Middle East and Beyond. I was delighted by the works in this exhibition. Thru Sept. 24, 2023.
CLOSING  THIS  MONTH:
Do not miss Sages, the wonderful exhibit at The Lancaster Museum of Art and History co-curated by Robert Benitez and Betty Ann Brown. The artists are "honored elders" who have both taught and exhibited their work during their long careers. Among the 19 artists whose work will grace the galleries are: Judy Baca, Suvan Geer, Gila Hirsch, Connie Jenkins, Joanne Julian, Sant Khalsa, Suzanne Lacy, Gerri McMillin, Rachel  Rosenthal, Catherine Ruane, June Wayne, Ruth Weisberg, et al.  Accompanying this exhibition will be an In Memoriam honoring 10 esteemed artists who are no longer with us, Craig Antrim, Bob Bassler,  Hans Burkhardt, Carole Caroompas, Bee Colman,  Dave Elder,  Roland Reiss, Rachel Rosenthal, June Wayne, and Charles White. Thru August 20, 2023.