Women Around Town, June 2022.
I want to encourage you to submit your artwork to the upcoming SCWCA sponsored upcoming exhibition, What's Next! at the Betsy Leuke Creative Arts Center in Burbank. August 10-25, 2022. This is open to all women artists (not just SCWCA members) and will be a juried show. See all of the details on Entrythingy.
Most of the interesting art out there this summer seems to be in our local museums. I do recommend checking them out.
IN THE GALLERIES
Mixografia presents Sonya Clark: Confederate, Surrender. The highly respected print gallery has created a new edition of Clark's work reflecting on the Confederate Flag of Truce, the portion of a hand-woven kitchen towel used to signal the Confederate Army's truce leading up to its surrender at Appomattox Court House on April 9, 1865. Among Clark's earliest explorations of this subject is Monumental, a larger-than-life recreation of the truce flag originally made in collaboration with The Fabric Workshop and Museum in Philadelphia for her 2019 art exhibition Monumental Cloth, The Flag We Should Know. In this show, several of her prints will be on view.
Vielmetter Los Angeles presents Hannah Van Bart: New Paintings. "Van Bart's paintings are focused on emulating a particular mood or emotional landscape in lieu of representing real people or places. When painting, Van Bart relies on mark-making and her painterly dexterity to create compositions with an aim to portray a particular light and psychological space. Throughout Van Bart's works, there is an element of familiarity, the portraits and landscape are classically informed yet steer from the stereotypical context of such painting traditions. Van Bart paints her subjects without a preconceived notion of what they will reveal, instead, she is more interested in exploring paint and mark making as a process to explore expressions of longing and loss. Self-described as "imaginary portraits," her paintings hinge on the landscape of imagination to conjure a sense of discovery and exploration.  She says, "In a landscape, the collars and buttons would be pools of water or edges of a house or tree. It is a way of looking for space and light. I see the faces, figures, and landscapes all as places where I want to be. Painting as to answer the question: 'how to get there?'." (Gallery website) Thru July 2, 2022.
Lois Lambert Gallery will be having a group exhibition mid-month, Reflections on our Warming Planet. artists, scientists, filmmakers and community activists come together to celebrate the natural world, while calling attention to the climate crisis. This exhibition includes painting, drawing, sculpture and photography, as well as short films and documentary interviews. Twenty-four artists join with scientists and community activists to make the public more aware of environmental challenges we face now and in the future, combining the visual arts with short films and interviews. These artists come together to visualize their thoughts about the severity of climate change through their various disciplines. The outcome is an expression of anger, dismay, fear, dread, and hope.  Here are just a few of the artists in this exhibition: Kim Abeles, Sharon Allicotti, Fatemeh Burnes, Darlene Campbell, Merrilyn Duzy, Megan Frances, Joanne Julian, Sant Khalsa, Margaret Lazzari, J.J. L'Heureux, Linda Vallejo and many more.
Opening Reception: Saturday, July 16: 4-7 p.m. July 16-September 10, 2022.
MUSEUM EXHIBITIONS
Andrea Bowers, a retrospective at the UCLA Hammer Museum traces the entire scope and evolution of her work. With over 60 works plus some of her ephemera, the exhibition reflects Bowers's embrace and experimentation with a wide range of mediums, including drawing, performance, installation, sculpture, video, and neon sculptures. June 19-September 4, 2022.
A group exhibition at The Broad Museum, This Is Not America's Flag spotlights the myriad ways artists explore the symbol of the flag of the United States of America, underscoring its vast, divergent, and complex meanings. Titled after Alfredo Jaar's iconic 1987 work, A Logo for America, This Is Not America's Flag provides a critical discourse on the symbol's meaning, the complexity and contradictions of contemporary national identity, and artists as active citizens. Among the artist's whose work is included in this exhibit are Laura Aguilar, Nicole Eisenman, Genevieve Gaignard,  and Betye Saar. Thru September 25, 2022
The Frederick Weisman Museum at Pepperdine is exhibiting Gwynn Murrill: Animal Nature. This retrospective exhibition features early works from the 1970s carved from wood, combined with more recent work—including sculptures that merge animal and human forms—made in bronze, wood, marble, and clay. Inspired in part by the contours of the Santa Monica Mountains where Murrill has made her home for several decades, her smooth, streamlined forms capture the essence and vitality of the often elusive creatures Murrill sculpts. Thru July 31, 2022.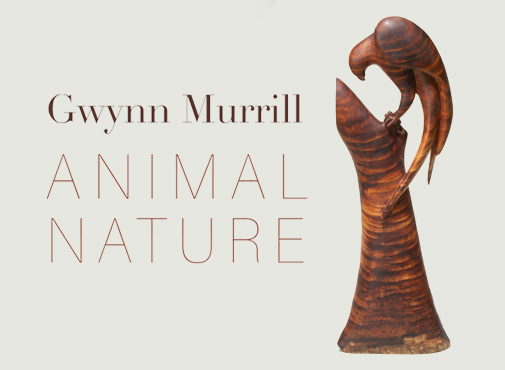 Continuing at LACMA is the massive and overstimulating Barbara Kruger: Thinking of You. I Mean Me. I Mean You. Text abounds in your face, some with accompanying sound and narration. This exhibition is the largest and most comprehensive presentation of Kruger's work in 20 years. As an active consumer and vigilant viewer of popular culture, Kruger grapples with the accelerated ways pictures and words instantaneously flow through media.  Don't miss it! Thru July 17, 2022.
A wonderful retrospective of the photography of Imogen Cunningham continues at the Getty Center . Thru June 12, 2022. The Getty Center is also presenting Judy Baca: Hitting the Wall. "To underline the ongoing vulnerability of mural art, this focused display highlights the design, painting, destruction, and renewal of artist Judy Baca's famous 1984 Hitting the Wall mural on a freeway underpass in downtown Los Angeles. The presentation will include preliminary sketches, colorations, and an actual-size reproduction of a part of the mural. This exhibition complements The Lost Murals of Renaissance Rome." (Getty) Thru September 4, 2022.
The California African American Museum is exhibiting a large-scale mural by Deborah Roberts entitled Little Man, little man. It features collaged images of a young Black male figure in animated expressions of joy. The artist titled this work after author and civil rights activist James Baldwin's Little Man, Little Man (1976), a children's book articulating the triumphs and struggles of Black childhood through the adventures of a four-year-old boy in Harlem, New York. Thru August 20, 2022