I send you heartfelt wishes for a lovely holiday season filled with peace, joy and love. Over the winter break I am hoping to see lots of amazing art. I thought I would share my to do list with you.  I do hope you will share some of your art experiences with me as well.
♦"Picasso and Rivera: Conversations Across Time" at  LACMA.  Thru 5/7/17.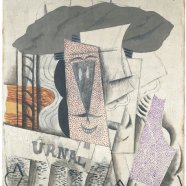 ♦"Renaissance and Reformation: German Art in the Age of Dürer and Cranach" also at LACMA. Thru 3/26/17.
♦Van Gogh's Bedroom on loan from the Art Institute of Chicago at the Norton Simon Museum. 3/6/17.
♦"In the Land of Sunshine: Imaging the California Coast Culture" at Pasadena Museum of California Art. Thru 2/19/17.
♦"Virgin of Guadalupe" exhibit and "Seen and Unseen: Photographs by Imogen Cunningham" at the Bowers Museum. Thru 1/29/17.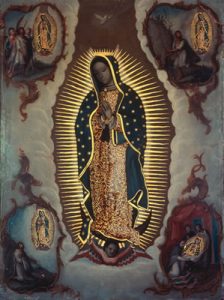 ♦Phyllis Kidder Sullivan's "Votex with Gold Line Series:  at Lois Lambert Gallery at Bergamot Station. Interlaced forms of stoneware with gold leafing reveal an energized energized interior space that is the requisite characteristic of both architecture and the traditional ceramic vessel. Thru 1/08/17.
♦ I will be in Ojai for a few days and plan to visit the Porch Gallery to see "I Love Trouble: Selected Works by Mick Reitman." Thru 2/12/17.  I will also visit the Beatrice Wood Center for the Arts in Ojai to see ceramic works:  "Jessica Lugotoff: Figurative Lessons" and "Garima Tripathi:  Time Urns." Thru 2/12/17.
♦Also hoping to get to the Underground Museum to see  Noah Davis' love letter to the victims of racial violence, and the families that endured. Works by Theaster Gates, Robert Gober, David Hammons, Deana Lawson, Kerry James Marshall, Marion Palfi, Henry Taylor, and Kara Walker are too compelling to miss. Thru May 2017.