Women Around Town, April 2023.
Spring has apparently sprung????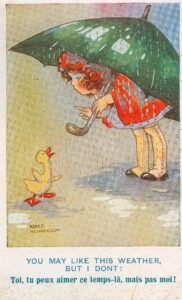 IN THE GALLERIES  
La Plaza Cultura y Artes is a wonderful So. Calif. locale. Currently, a retrospective of local artist, Margaret Garcia is on view. Here is a description from their website: "Garcia is the fifth of seven generations of Americans whose Mexican, Indigenous, and Chicana/o roots and culture are deeply embedded within her. Her discipline and artistic practice are profoundly reciprocal, and her art is a vehicle that brings people together.  As a leader in the Los Angeles Chicana/o Art Movement for the past five decades, she has championed and advocated for women, community, and individuals who are marginalized by society. By revering the people, neighborhoods, and local landmarks of her pueblo through her colorful portraits and landscapes, Garcia celebrates the subjects that have inspired her art and the creation of its ever-evolving community. As a renowned mentor and teacher, she encourages other artists to reach into their souls and challenges their talents to create art that is authentic to them and reflects their passion for the subjects they are painting. Arte para la gente, The Collected Works of Margaret Garcia invites the public to do the same, to see through the artist's lens, see themselves, and see how daily life can be activated with a cultural currency that defines a place and its people." Thru June 11, 2023.
Kordansky gallery is featuring Paths Crossed, paintings by Hilary Pecis. Pecis creates drawings and paintings inspired by the interior, exterior, and inter-spaces that surround her daily life. Here, she presents a selection of lush, saturated landscapes reflecting the mountainous, desert, and urban landscapes commonly associated with Southern California. Many of the paintings on view begin as source images taken on Pecis's phone on her daily runs throughout Los Angeles's streetscapes or through the various trails she frequents in the surrounding mountains and forests, such as this example with the title Frog Town Pear Blossoms. Thru April 22, 2023.
Karen Simon: Floating Strings is the current exhibit at Lois Lambert Gallery. Simon works with a combination of acrylic, gouache, ink, and thread. She begins with a piece of unstretched canvas, painting washes of color that stain and bleed across the canvas in loose forms. Simon then brings out the details in each image with embroidered thread, often leaving long strings loose and floating across the canvas. Together, the intricate woven threads and delicately painted areas make up an image that emerges out of the fibers of the canvas. Thru May  13, 2023.
Veilmetter Projects presents Esther Pearl Watson: A Very Luminous Vision. Watson, known for her intimately detailed diaristic paintings, culls from her own memories and an archive of emails from family members transmuting her personal history of caregiving for her loved ones who struggle with their mental health into fantastical landscapes. Dappled with starry night skies, cascading comets, and sparkling UFOs, Watson's memory paintings incorporate curious snippets of emails from her family members, contextualizing her compositions with an eccentric narrator. Thru April 22, 2023.
Edie Beaucage: All Over the Time is the current exhibit at Luis de Jesus Gallery. Some pretty cool portraits fill the gallery, such as a fearless flapper with a high-cropped bob, a surfer girl with beachy waves and an easy smile, a self-possessed Egyptian goddess with kohl-rimmed eyes, a Venice Beach barista with a long copper beard. Beaucage engages with art history and the mundane.  "She redefines personal histories by creating iconic portraits at a larger-than-life scale that reimagine her Québécois family—her sister Dominique, her brother Michel, and herself—as hip SoCal teenagers with synthwave daydreams—a correction of an uncomfortable adolescence. Rendered with big, bold brushstrokes, Beaucage's characters ooze effortless and effervescent cool. Her paintings plumb the past and present to convey whispers of truth, declarations of sincerity, and the invented authenticity of reimagined biographies." Thru April 22, 2023.
Craig Krull Gallery's next exhibit is Nancy Monk: walk+wood. The gallery has provided me with a brief overview of the show: "The work of Nancy Monk embodies a knowing naïveté filled with symbolic simplicity. It is equally imbued with stick-figure purity and Japanese haiku, filtered through a natural sense of  design perhaps inherited from her Scandinavian roots. She acknowledges formal inspiration from Paul Klee and Yves Klein, but her unaffected and fresh approach is wholly original and almost childlike in its sense of discovery. This new body of work, entitled walk + wood, was made during lockdown which, as Monk poetically explains, was filled with "long walks when Iwas frequently visited by white butterflies." Flowers, trees, clouds and houses are delicatelycrafted on small canvases in thread, paint and thin strips of cloth, each of these elementary forms animated by stick feet ambling across a soft void." (CK) April 1 – May 13, 2023,  Reception: Saturday, April 1, 5-7 pm ; Artist Talk: April 15, 11am
IN THE MUSEUMS
Opening this month at the Getty Center is an exciting photography exhibit, Dawoud Bey & Carrie Mae Weems: In Dialogue. "Each artist addresses race, class, representation, and systems of power in their work, creating photographic series grounded in Black history and realities that speak to the human condition. This exhibition sheds light on their unique trajectories and modes of presentation, and their shared consciousness and principles." (GC)  (NOTE: This image may not be in the exhibit as no images have been released as of date).  April 4- July 9, 2023.
Light, Space, Surface: Selections from LACMA's Collection is one of the many current exhibitions at LACMA. The exhibit explores the art of Light and Space as well as related works with highly polished surfaces often referred to as "finish fetish."  Many artists in the 1960s and 70s began using newly developed industrial materials—including sheet acrylic, fiberglass, and polyester resin—in their work. Light, Space, Surface draws on LACMA's deep holdings of this material, revealing the vibrancy and diversity of this aspect of American art history. The exhibition features works by Peter Alexander, Larry Bell, Billy Al Bengston, Judy Chicago, Ron Cooper, Mary Corse, Ronald Davis, Laddie John Dill, Fred Eversley, Robert Irwin, Craig Kauffman, John McCracken, Helen Pashgian, Roland Reiss, Roy Thurston, and Hap Tivey. Apr 2–Oct 1, 2023.
There are some newly renovated galleries at the Hammer Museum. One of them is filled with Rita McBride's Particulates, first conceived in 2016 and realized here in its third iteration. Composed of high-intensity laser beams, water molecules, and the dust particles in the air, the work prompts reconsideration of fundamental elements of sculpture such as mass, scale, verticality, and surface. Particulates is a rotated, hyperbolic parabola structure that is both optical and ephemeral. Reconstituted for the Hammer's gallery, the installation includes several elements created for or responding to the space. The large black wall that receives the lasers references the black architectural elements of the 1960s-era bank vault that is a remnant in this space. Thru November 5, 2023.
CONTINUING EXHIBITIONS:
The Museum of Latin American Art (MOLAA) presents Metamorphosis: the Evolution of the Visions and Dreams, the art of Yolanda González.  Thru July 30, 2023.
The UCLA Hammer museum presents Bridget Riley Drawings: From the Artist's Studio.  Thru May 28, 2023.
An extensive exhibit of portraits by artist members of Women Painters West continues at California Heritage Museum in Santa Monica. Portraits delights with its extensive examples of the time honored genre in a variety of media and approaches. Thru May 7, 2023.